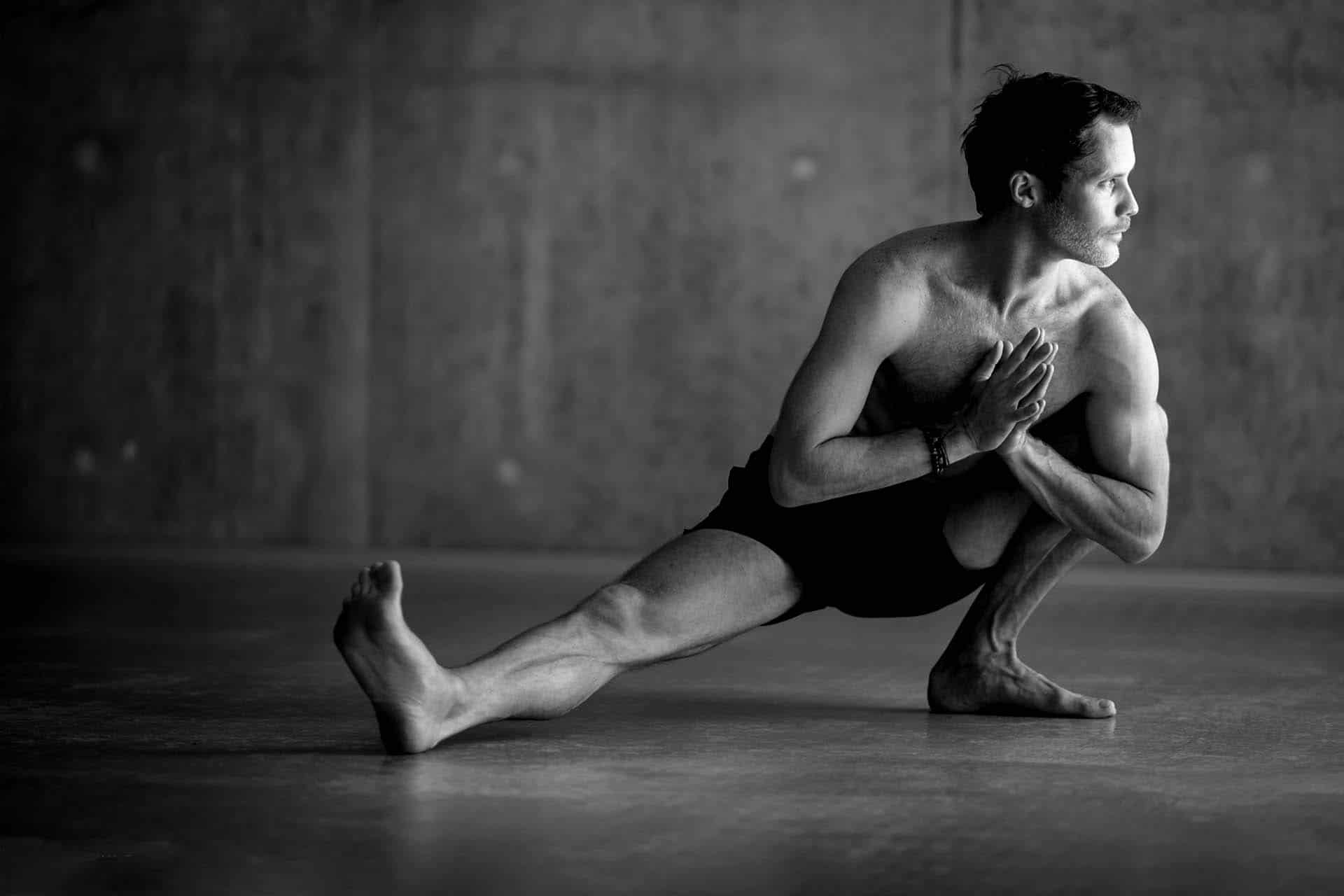 From vinyasa to aerial, from pilates to yin, the Zenspace team offers different styles of yoga. Whether you're looking for a good way to tone your body, to relax, to begin a meditation practice, or if you're simply looking for a peaceful place to practice, Zenspace is happy to welcome you!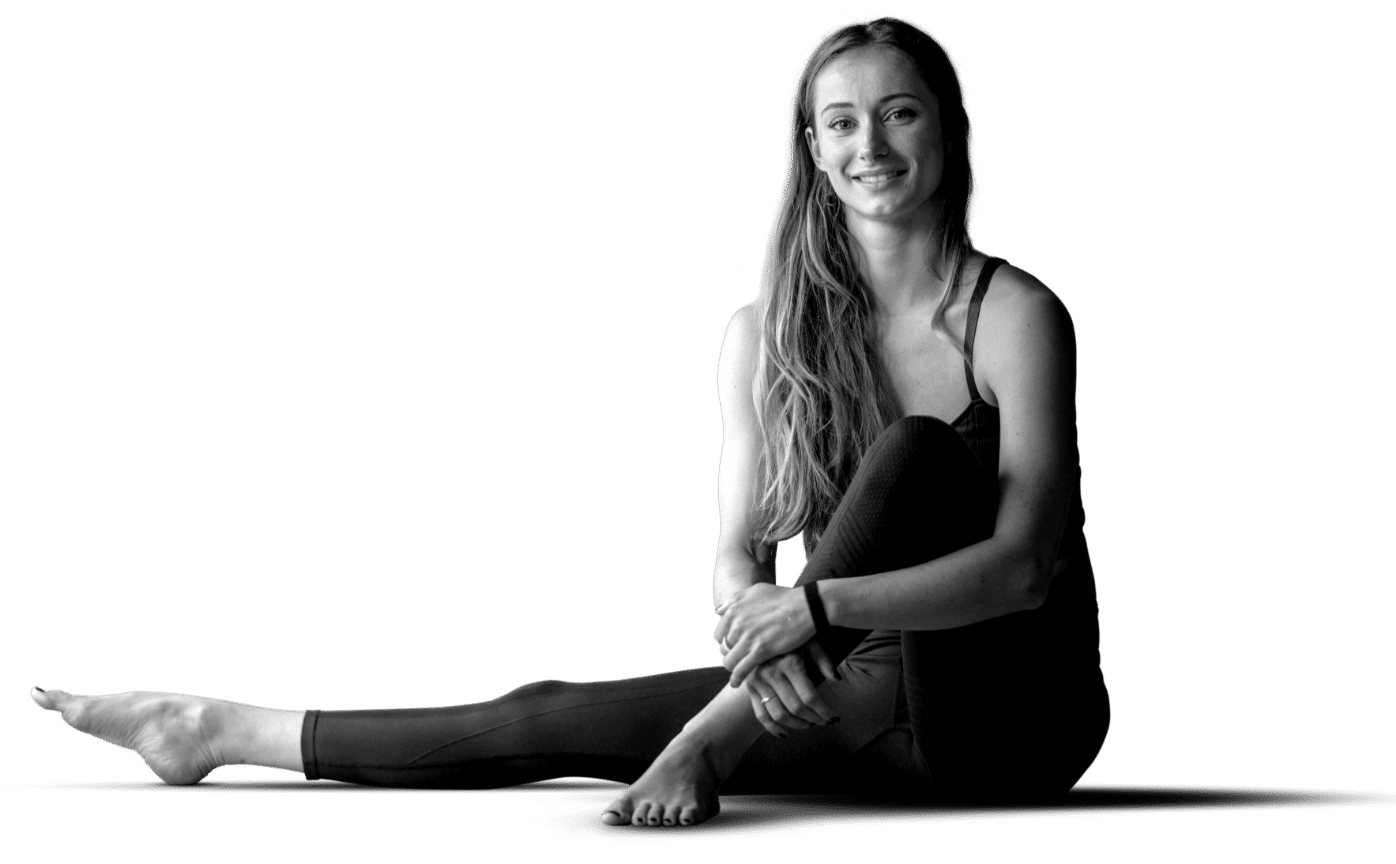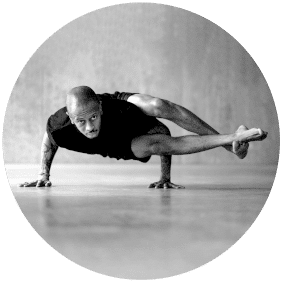 VINYASA FLOW I & II
Vinyasa is a series of movements practiced as a flow at an energetic pace. The series alternate regularly and the all-levels classes focus on creative variations of sequences like sun salutations as well as various yoga poses. It's a class adapted to advanced yogis as well as beginners. In the Vinyasa II class, we begin practicing poses that are more physically advanced like arm balances and inversions. Vinyasa II is not recommended for beginners 😉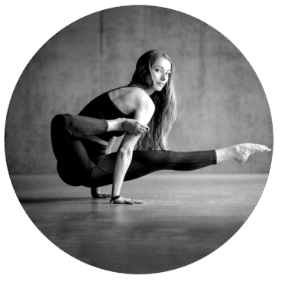 Adapted Ashtanga
"Adapted Ashtanga" incorporates the fundamentals of the Ashtanga Primary Series practice without the guruism 😉 The practice is dynamic and rigorous and allows you relatively quick progress in force and flexibility. Modifications are made in order to concentrate on certain aspects of the practice that are more accessible. The class will bring yogis into complex poses linking the physical effort and the breath.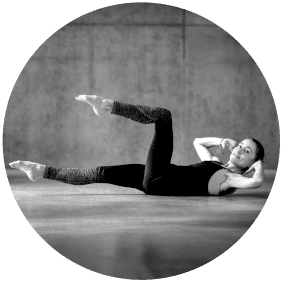 PILATES
Pilates is all about finding the optimal posture as well as greater comfort and fluidity in daily functional movement. The 6 principles of Pilates are: breathwork, concentration, center, control, precision, and fluidity. The class focuses on strengthening the deep core muscles or the "powerhouse" of the body. Pilates also works on stretching the body, finding length, and learning to link movement with the breath.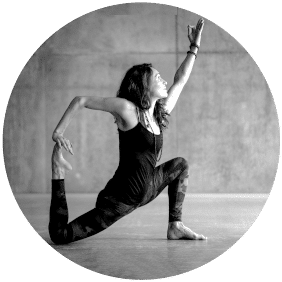 HATHA
The Hatha class is greatly inspired by the Indian tradition begun under the master Krishnamacharya who originally created techniques linking breath and pose for advanced practitioners and beginners alike. A Hatha practice focuses on the adaptability of the poses according to each person's need and capability and is inspired by the quote: "It's not the person who should adapt to the yoga but the yoga that should adapt to the person"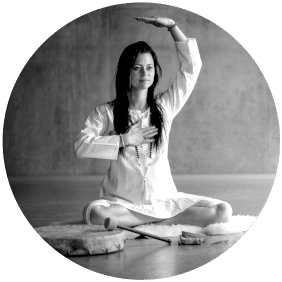 KUNDALINI
The goal of this energizing practice is to reach the deepest levels of our physical, spiritual, energetic self. We open class with a mantra to center our practice and afterwards, we begin a series of poses in conjunction with Pranayama, or breathwork. The practice is often accompanied by a meditation or a visualization exercise and we end class with a moment of relaxation closing with the mantra Sat Nam.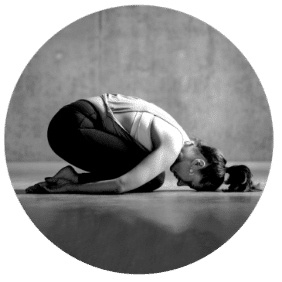 YIN YOGA
Yin refers to the calming feminin energy that influences our intuition, reflexion, and creativity. It's the passive energy meant to counterbalance our Yang, or constant action, which often dominates our lives. Yin is a calming practice based on alignment, breath and meditation as a series of sitting or reclined poses. The practice features introspection and slowness allowing for our connective tissue, or fascia, to fully relax.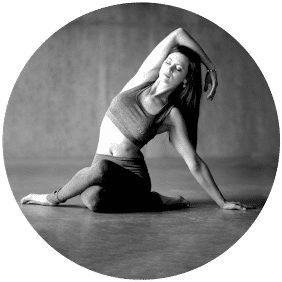 RESTORATIVE YOGA
Restorative yoga is a calming practice based on sitting and reclined yoga poses with a particular attention to breathwork. In this class we will focus on the subtle powers of the breath helping you unblock tension. The class alternates between sitting and reclined poses and uses accessoires like bolsters and blankets and will include light movement, rhythmic breathing, heart coherence, breath suspension, meditation and relaxation – all combined for revealing the spaciousness within and unlocking your motivation and positivity. Open to all levels, come and explore!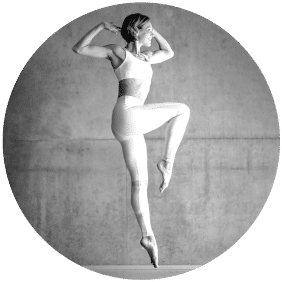 H.I.I.T YOGA
Accompanied by a curated playlist, HIIT Yoga uses the principles of H.I.I.T – High Intensity Interval Training – to get the heart pumping. It's an excellent way to burn off steam and calories! 30 minutes of HIIT is followed by 30 minutes of calm meditation and stretching that leaves you feeling relaxed and ready for Friyay 🙂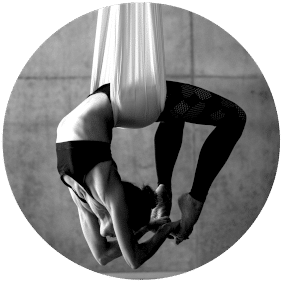 AERIAL YOGA
Aerial yoga is a series of movements like in Vinaya Flow practiced in the aerial hamac. The class is designed to help you improve your force and flexibility (and it's also super fun being upside down 😉 Beginners or advanced, the classes are adapted to your level. Come fly with us!
ADAPTED MYSORE
In this class you are partially or completely autonomous in your practice whether in the the choice of poses, the amount of time needed in each pose, or the total duration of your practice. You can arrive when you want and leave when you want between 16h30 and 18h00 so your practice can be as short or as long as needed. The open class is accompanied by Maxime Gamart who was professionally trained in Mysore, the birthplace of this eponymous yoga style. Max has an incredible toolbox of techniques and poses to help you improve!