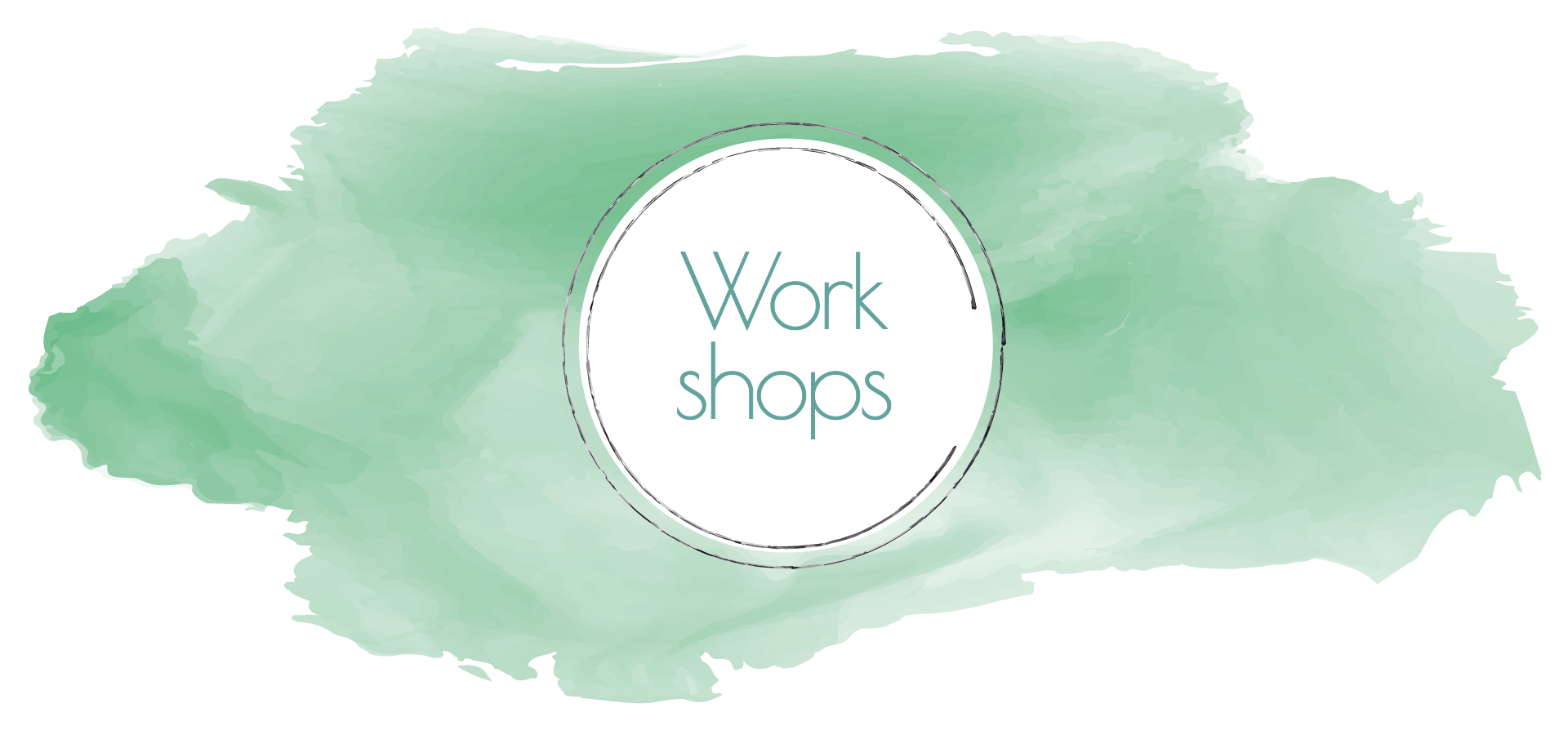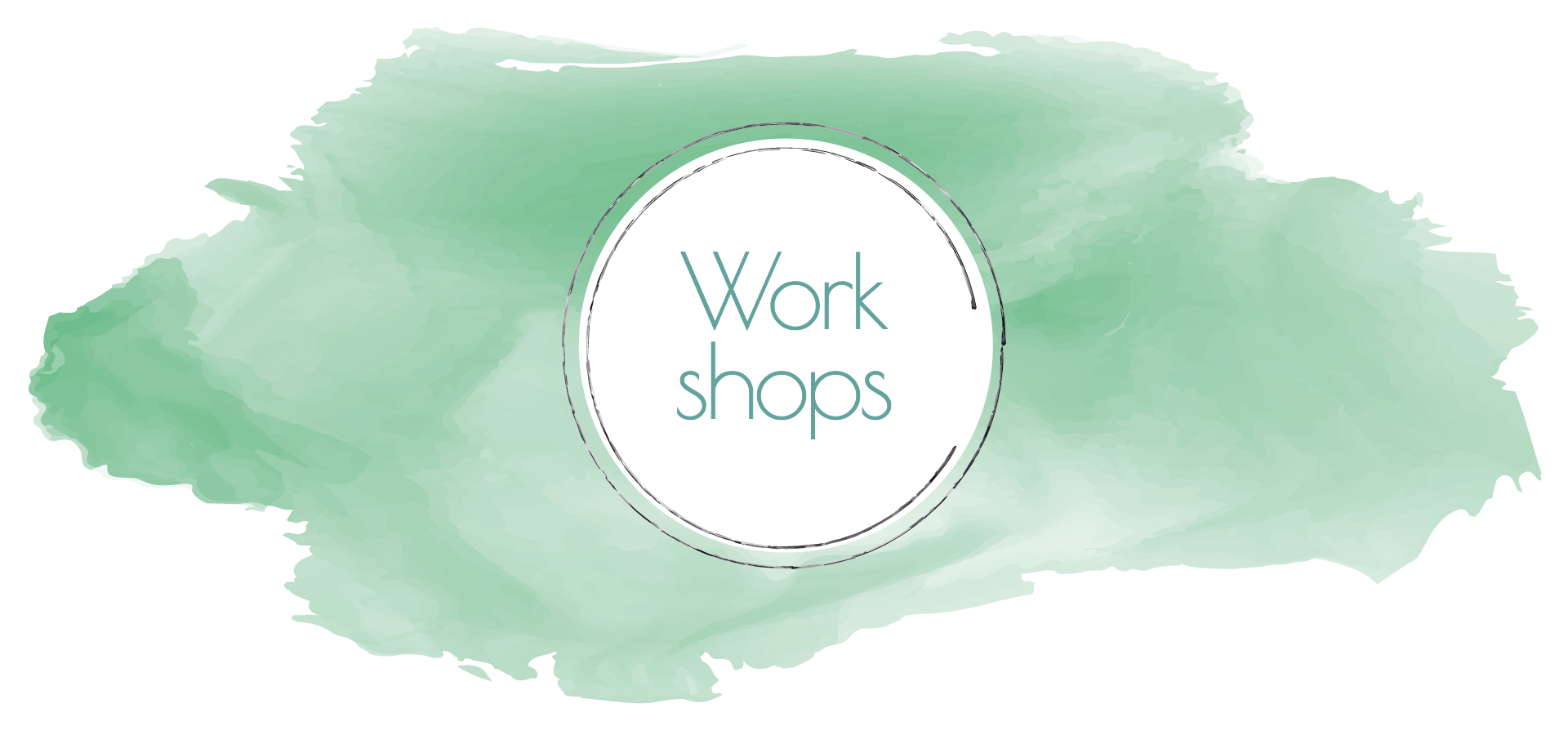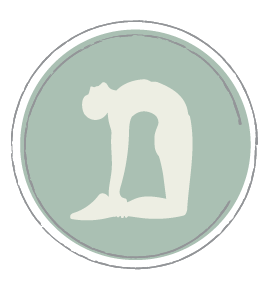 Intro to Ayurveda
Ayurveda, yoga's sister science, is an individualized science that promotes health, longevity, and vitality through the balancing of the elements.
Join us for a group workshop to discover the fundamentals to support a healthy lifestyle and eating habits from an Ayurvedic perspective.
We will discuss Ayurveda as a healing system and you will have the opportunity to discover your unique blueprint.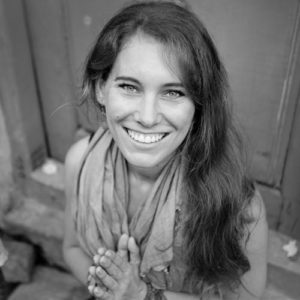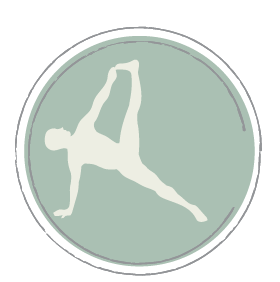 Yoga and Osteopathy
An osteopathic practitioner's role is to bring attention to our posture and alignment in daily life in order to prevent discomfort and chronic pain that restrict movement.
This workshop with certified osteopathic practitioner Marine explores the relationship between our postural alignment and our yoga practice.
During the workshop, we will focus on a series of movements that reinforce alignment and improve our conscious understanding of our bodies.
All levels welcome!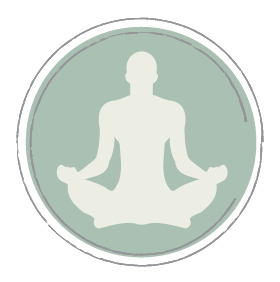 Chakras and essential oils
During our yoga practice, we refer often to the concept of letting go; letting go of the things that no longer serve us such as negative thoughts, emotions, and memories. This process of working through our past and present allows us to create the space we need to invite the positive into our lives.
In this workshop, we'll explore the subtle body and the 7 chakras – wheels of energy along our spine – and their link with therapeutique oils that facilitate this balance of energy.
You'll leave with a calm and balanced mind, body, and spirit.
No prerequisite, this course is open to all levels!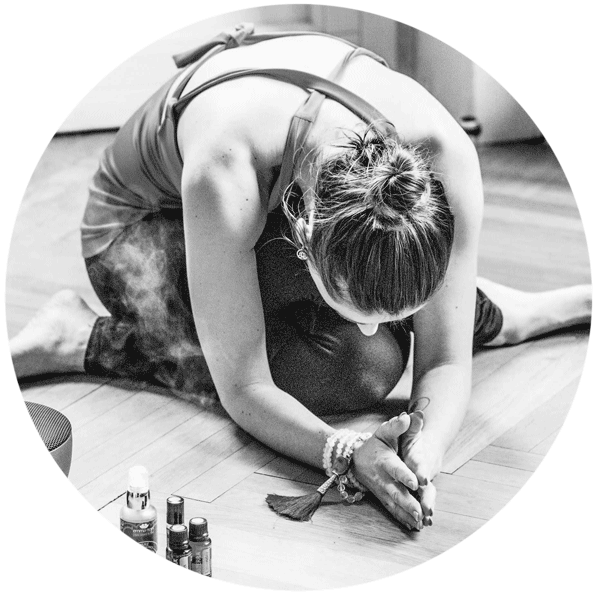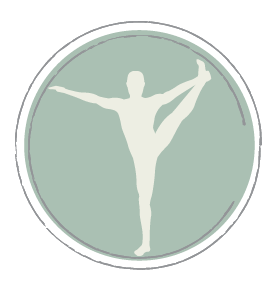 ACROYOGA
Come explore Acroyoga with Marine and Axel!
Acroyoga is yoga with a partner where we share our physical poses and safely develop our balance, flexibility, and trust in our partner.
This workshop explores the basics of Acroyoga:transitions, alignment for both the base and flyer, proper hand-locking, and core muscle engagement to ensure a safe practice.
It's a fun class to share between friends, family, coworkers, and couples and boasts many benefits, notably better communication, greater concentration, and improved alignment to continue your yoga practice.
Couples as well as single participants and groups are welcome!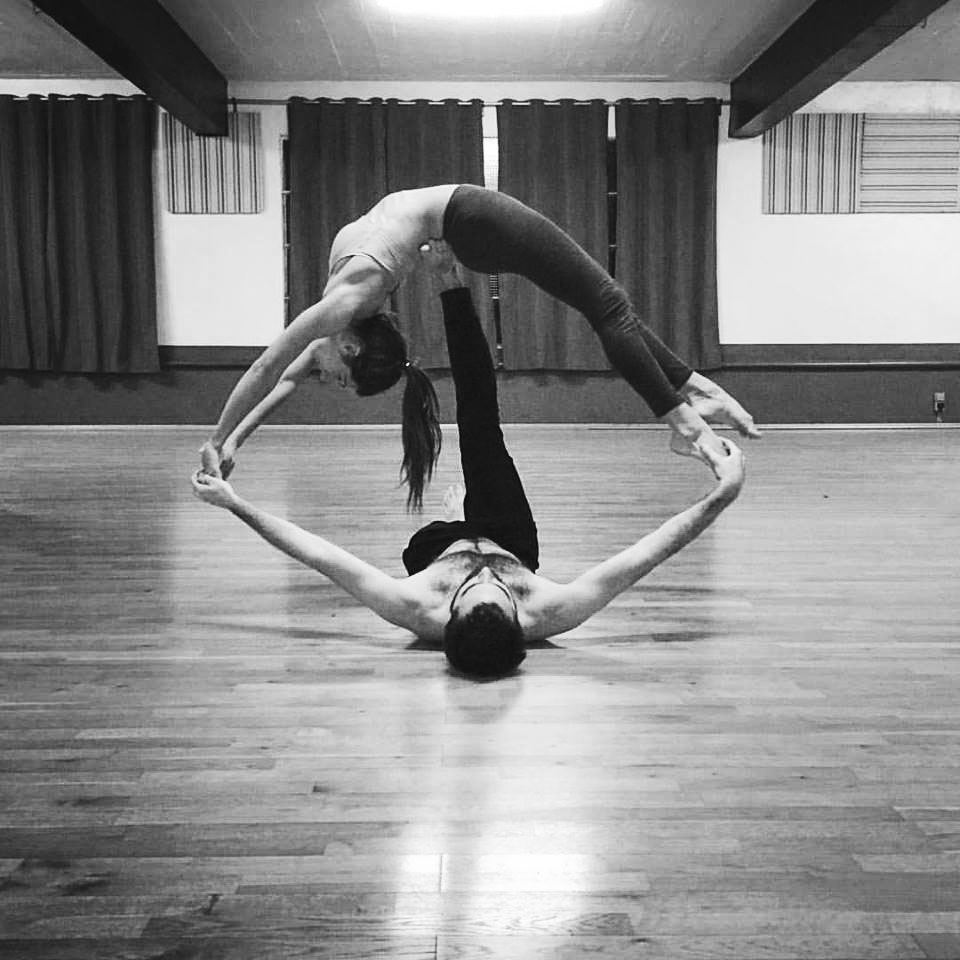 Ready for an awesome experience?
Ready for an awesome experience?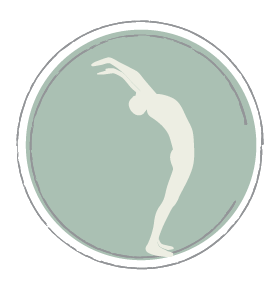 Ashtanga 101
In this workshop we'll explore the the definition of Ashtanga yoga.
The codified yoga series of movements that Ashtanga established—such as sun salutations among others—we also find in many subsequent styles such as Vinyasa.
In this two hour workshop we'll cover the history of Ashtanga, the opening and closing mantras, as well a guided practice followed by a moment of meditation.
All levels welcome!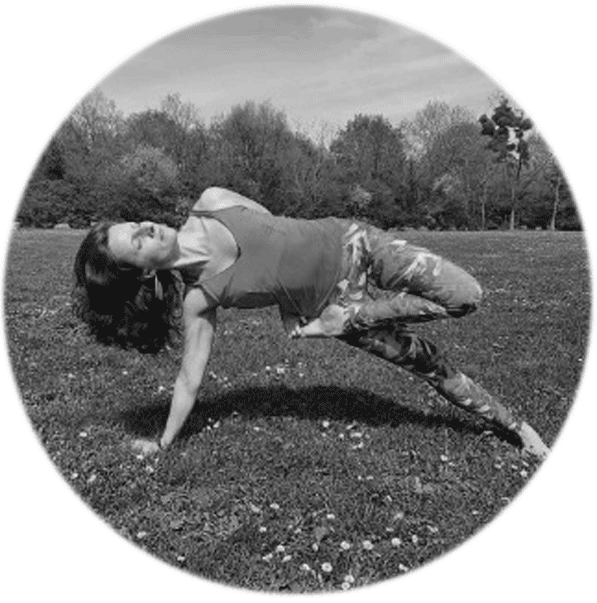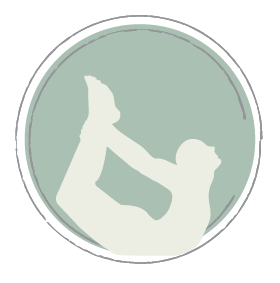 Ballet Body
Inspired by classical ballet and Pilates, floor-barre is a method of movement created to improve posture, tone muscles, and develop flexibility.
The floor-barre exercises alternate between the yoga mat and the barre to work both core strength and muscle tone combined with gentle stretches to improve flexibility and develop long ballerina muscles lines in the body.
This class is suitable for all ages and levels regardless of prior dance experience.
You will walk away feeling stronger, lighter, and aligned!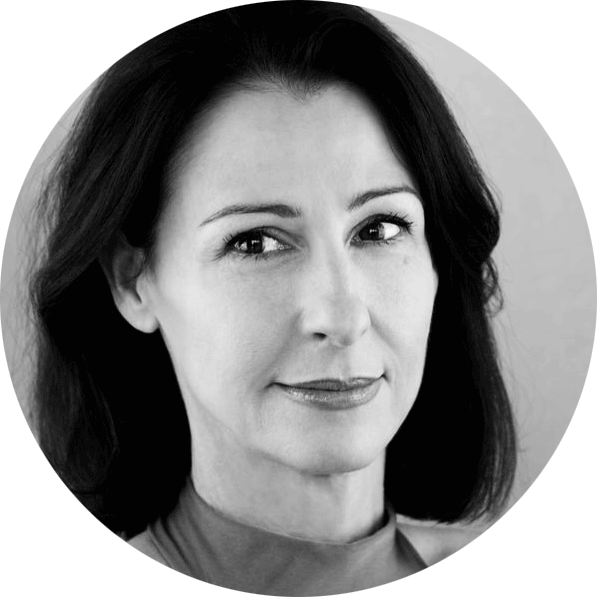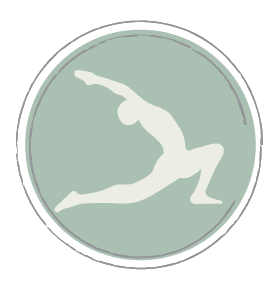 Family Yoga
Dedicated yoga teacher and a mother of three, Valérie has been sharing her unique style of yoga in Lyon for years and we are happy to have her at ZenSpace!
Through the PedaYoga method, Valérie offers participants an opportunity to discover yoga in a fun and family friendly atmosphere where we'll explore 2-person yoga poses that create and reinforce the connection with your child.
The class is adapted for 2-person participants as well as families with multiple children.
All families welcome!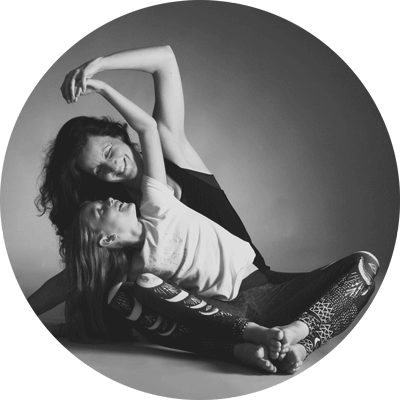 Ready for an awesome experience?
Ready for an awesome experience?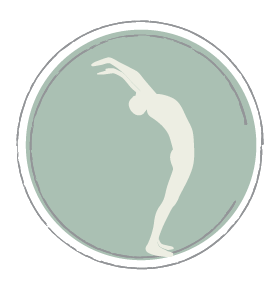 Yoga and Massage
This workshop explores the link between yoga, movement, and massage.
Its adapted for couples and friends as well as single participants as we work on recentering and balancing our energy through bodily massage to find a greater connection between our bodies and our roots..
The workshop explores 3 themes:
Traditional Chinese massage "Tui Na", Vietnamese plantar reflexology "Ban Chan Bop", and Reiki, a Japanese massage method.
Participants will also have the opportunity to schedule private consultations with Christelle after the workshop.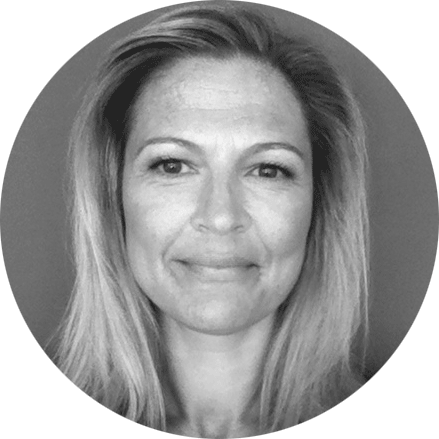 Dynamic Aerial Hammock
In this workshop we'll explore the ways to use the hammock to stretch, tone, and challenge the body to in new ways. We will learn fun figures that are beautiful to the eye and exciting for the body.
Prepare yourself for a good workout that will leave you feeling strong and satisfied.
Open to all level students, should feel comfortable inverting and have some physical preparation.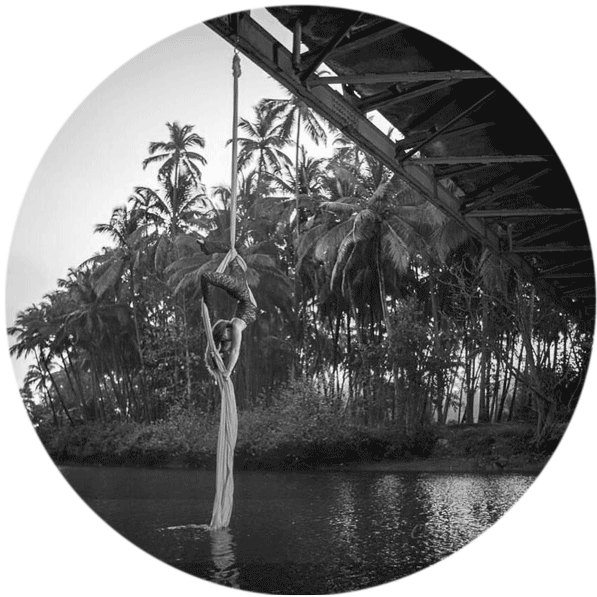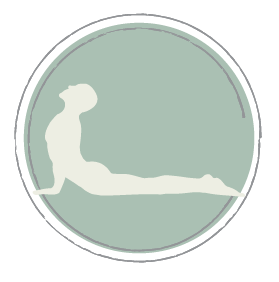 Sophrology and Yoga
Sophrology is a relaxation therapy method based on breathing techniques and being fully present to establish a greater mind-body connection.
In this workshop we'll explore sophrology through exercises that develop the ability to listen to your body, reinforce self-confidence, and better understand yourself. Closely linked to meditation, sophrology is a complementary discipline to both the physical and emotional aspect of yoga developing a greater connection between your body and your emotions.
You will leave this workshop feeling calm with a renewed serenity towards the world around you.
No prerequisite necessary, this introductory course is suitable for all levels.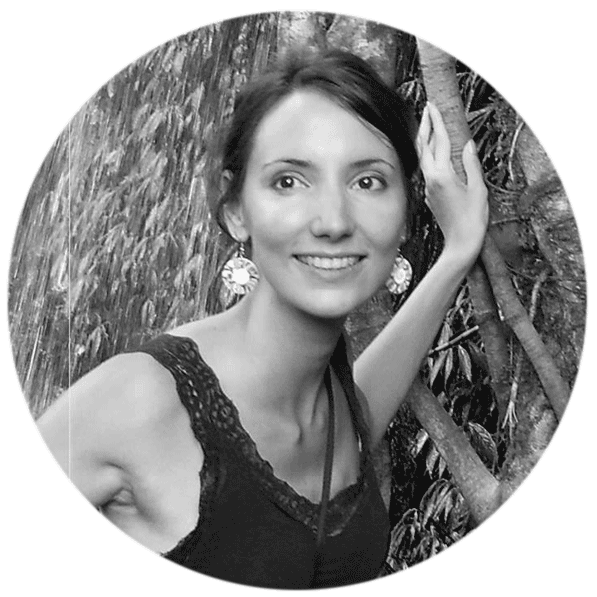 Ready for an awesome experience?
Ready for an awesome experience?